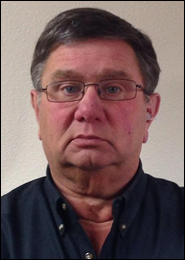 Tim Fleming
President
Phone: 262-966-7633
Email:
Well that's me. I started this business back in 1984, over 30 years ago. I actually started out without any employees, recharging & testing fire extinguishers in my basement. (boy did that make a mess!) We now have a nice shop & office, still on the same property as my home, with 11 employees. (Life is good, business is good) It is my mission and that of Fleming's Fire 1, Inc. to provide customers with service, products and knowledge that will ensure the safety & security that is desired. To have a friendly, knowledgeable and professional staff that will help to hold and build a good, no GREAT, reputation. Fleming's Fire 1, Inc. is big enough to serve you yet small enough to know you, many thanks to all of our customers.
---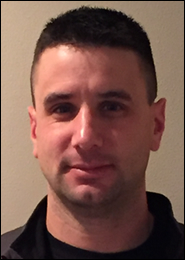 Tim Fleming, Jr.
Sales Manager
Phone: 262-893-5926
Email:
Tim started right out of high school but always wanted to be a full time fire fighter. He stayed with us for 5-6 years & then began his career with the City of Waukesha Fire Department as a full time fire fighter/EMT. He has been there for over 12 years & was promoted to Lieutenant. Tim loves his job & is kept very busy with his wife, Krista & their 3 children (Belle, Brady & Ella). Tim has recently returned to our company and will be doing sales on his days away from the firehouse. Tim will make a great salesman & help lead us into the future.
---
Tom Fleming
Phone: 262-966-7633
Email:
Tom is the youngest son & is married to Katie with 2 children (Liam & Lyra) Tom is very active in his role with our company. Tom is the Vice President of our alarm division. He is NICET certified, heading up fire & burglar alarms for both commercial & residential, along with surveillance systems, access control, home theatre & home automation. Tom is also certified for fire suppression systems & hand portable fire extinguishers. He is a great asset to our company. We hope that is will be his future.
---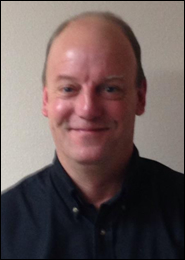 Tim Pollock
Phone: 262-966-7633
Email:
Tim started his career in 1995. Tim & his wife Heidi enjoy spending time with their dogs & Tim is also an avid hunter. He has a lot of enthusiasm & seems to like his role in the company. Tim was made vice President more than 10 years ago. He does a great job to get everyone organized in the morning. He is always willing to step in & do whatever needs to be done for the day. I hope that he will retire here.
---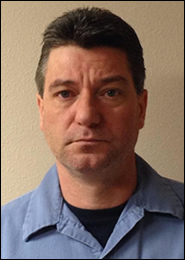 Mitch Senfleben
Phone: 262-966-7633
Email:
Mitch started here in 2007 & it amazes me how fast he learned to work here, he was a roofer before & is now one of our lead employees. He can do it all – fire & burglar alarms, surveillance systems, fire suppression systems & hand portable fire extinguisher inspections. Where ever I need someone Mitch will jump in & get it done. God bless Mitch.
---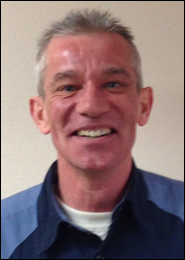 Marty Senfleben
Phone: 262-966-7633
Email:
Marty started here in 2009 and is our 1st full time shop person. It amazes me every day how many fire extinguishers he can test & recharge in a day and always keeps his shop clean and organized. I don't know what we would do without him and I hope I never have to find out. Stop in at our shop with your fire extinguishers and meet Marty, he is truly everyone's friend.
---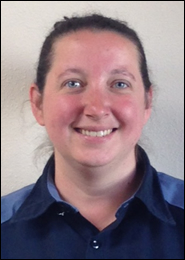 Christy Reuter
Phone: 262-966-7633
Email:
Christy started here in May of this year (2016). Christy and her husband, Tim, live in Dousman and are both members of the Western Lakes Fire District. Christy is a jack of all trades. She works as back up in the shop as well as in our office. She is also on the road daily doing inspections. She has a great attitude and is always in a good mood. I feel truly blessed to have her on our team.
---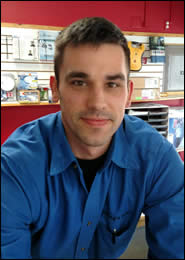 Tim Stadler
Phone: 262-966-7633
Email:
Tim started here in July of 2017. Tim is a member of the Stone Bank Fire Department as well as the Lake Country Fire Department where he works as a firefighter/EMT. He is as laid back and easy-going as they come. He is always eager to learn.
---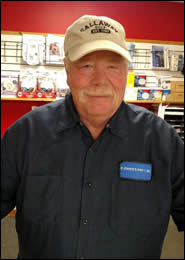 Jim Maglio
Phone: 262-966-7633
Email:
Jim has worked part-time for our company, on and off, for more than 25 years. He and his wife, Patty, live here in Stone Bank only about 2 miles from our shop. They have two adult children, their son Rocky and daughter Kristi. They also have two grandsons, Drew and Brady. Jim has retired from his full-time career and has settled in here working in our shop about 2-4 hours a day. He does a great job recharging our fire extinguishers but, most importantly, he entertains us with his great sense of humor. Stop in and meet Jim.
---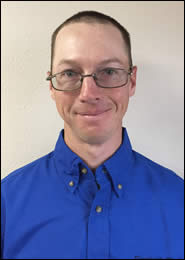 Tim Taubenheim
Phone: 262-966-7633
Email:
Tim started in May of 2019. It might look like a requirement to hire someone named "Tim", as you can see he is our 5th Tim!. We call him Timmy T and he is great to work with, everyone enjoys working with him. He is eager to learn and we look forward to his continued growth within our company.
---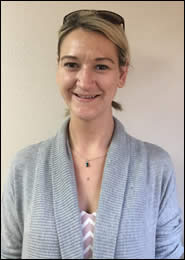 Jess Seidl
Phone: 262-966-7633
Email:
Jess started in April of 2019. She seems to be a computer whiz. She doing a great job for us. Always in a great mood with a smile on her face. Stop in and meet her, she'll be the one behind the counter with a big smile when you walk in.